How To Rank Your Keywords Efficiently?
SEO CONSPIRACY S01E15
Dixon Jones' word
If the keywords are semantically close, you can and should.
For example, there is no material difference between search engine optimisation with an S and search engine optimisation with the Z.
Google does understand semantics and therefore, will know that some of these concepts are absolutely the same.

DIXON JONES
Android VS. iPhone
Let's take an example: I want to rank for Android and iPhone, separately.
To rank on this, an interesting way to go would be to make a comparison of "Android vs iPhone".
Indeed. But actually, this page should rank for the key phrase "iPhone vs Android", not iPhone AND Android. It should rank for when they're used together.
Trying to rank for two different topics and ideas on the same page is a bad idea.
On the other hand, trying to rank for two words or phrases that mean the same thing, that's doable and sometimes preferable.
The intent behind the keyword
It all goes back to the intent.
For example, the French word for SEO is Référencement.
But we also use SEO.
The person who is going to use the word Référencement won't look for the same results as the one that's using SEO.
So it depends on who you're targeting. You have to think about the intent and what precise words would the user choose and enter in Google.
From a practical standpoint
Another example: the homepage.
The home page is usually the most powerful page of your
website so it will be easy to rank on several keywords on it.
But the danger of that is when this page is overpowering the rest of the site.
Sometimes, I see a home page, especially with e-commerce websites, that ranks for too many keywords.
It ranks for those keywords, instead of a category or a product page because those pages are so weak compared to the home page.
Maybe it's easy SEO, but from a practical standpoint, it's tough to perform #1 on all those keywords.
To be first is the goal
When you are as powerful as Moz or Search Engine Land,
you can play the game of ranking many different keywords on the same page, because you are so powerful. The pages have a lot of power.
But for the rest of us, I like to keep it simple: one page, one keyword.
It's a lot more work from a linking perspective, but from keyword intent and an optimisation point of view, it's interesting to work like that.
Maybe you can play with two similar keywords, close from a semantic perspective.
Beyond two, it's getting complicated if you want to be first everywhere.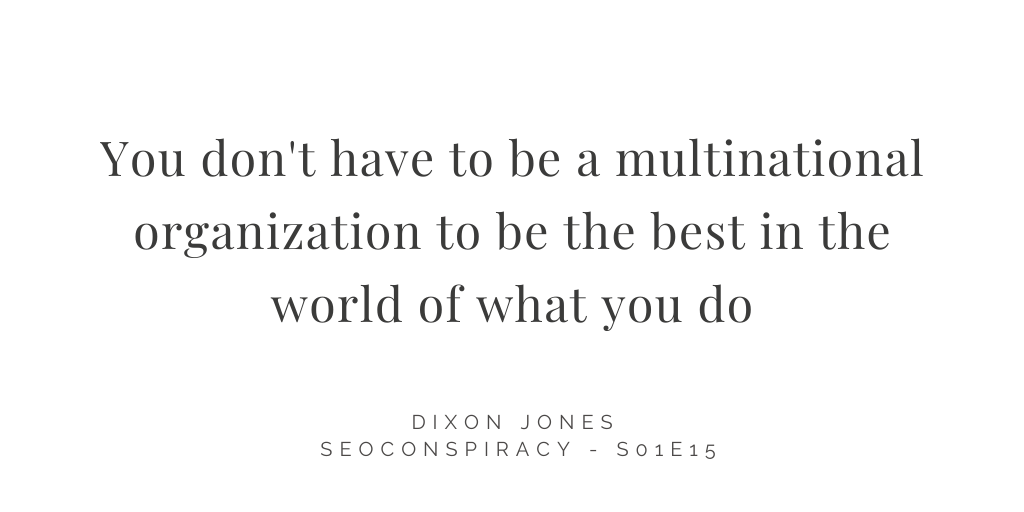 Do not rank the same keyphrase on two different pages
The most important is to understand that it's not a good idea to get two pages ranking for the same key phrase.
What can happen with this is that those two pages then have a danger of cannibalising each other.
To have a concrete example, let's check out the key phrase "Search Engine Optimisation".
Search Engine land is first, and Moz is #2 and #3.
#2 is "What is SEO Search Engine Optimization 2020"
#3 is "Beginner's guide to SEO".
Imagine if Moz decided to stop that cannibalisation. Maybe they would also be first for the phrase "Search Engine Optimisation".
The way around that is internal linking so Google can see which page is the right one in what context.
But if you're interlinking very similar ideas, then that might not be quite as clear cutters as you might want.
There's no unique truth, and that's the beauty of SEO.
What matters is: does it work or not? Are you reaching your goal? Are you happy with what happens? All we can say is don't go overboard.
You can rank one page for two or three keywords, but when the home page ranks for half of the keywords, it's not possible.
That's typical for an e-commerce website when all the links point to the home page. The home page becomes super powerful, and you rank for everything. That's dangerous.
CULTIVATE YOUR DIFFERENCE
Forget about being better than the other ones.
Take Dixon Jones as an example, how this guy was able to bring Majestic on top of the SEO world just by himself.
Dixon was on the road five days a week for the best part of the last decade. Just think about it, who can have this commitment?
My plan for InLinks is to make it as influential as Majestic was in its time, in its own environment.

On that basis, it's brand marketing first for me.

Then the keywords are helped by the fact that you've tried to get a brand that allows you to play that game.

DIXON JONES
To go back to our keywords question, when you go from the big wide-angle view to the macro view of SEO, keyword per keyword, it gets super interesting.
Usually, I would start from a broad strategy and go down to the finest.
We don't have that many essential keywords on a website, so it's worth working them very well, one by one.
You still have to build that brand anyway, and it has to be unique.
If you want to rank for more than one thing, you have to build your brand. Otherwise, you're going to be playing that chase of the Google rankings forever.
And eventually, Google will find you out, or the algorithm will change, and you disappear from the rankings, and you'll have no visits.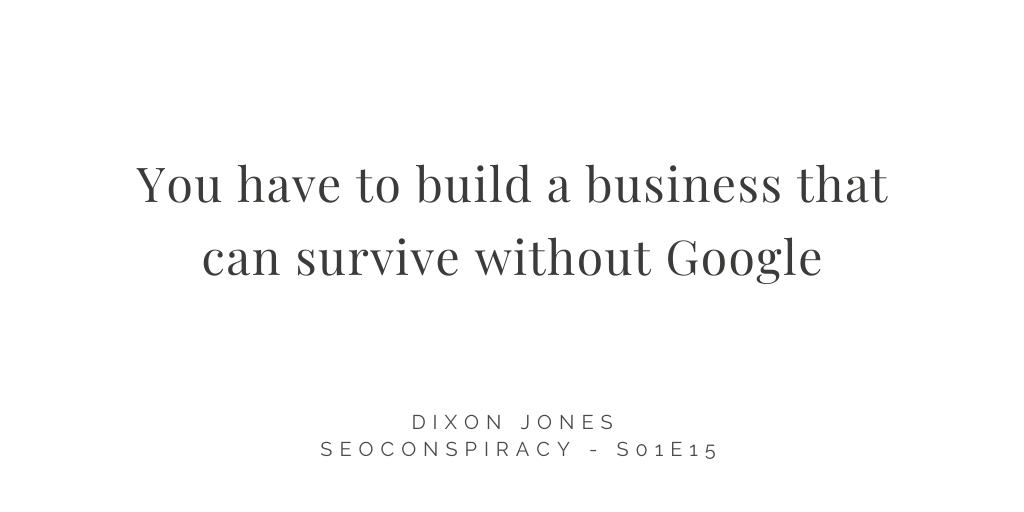 That's not an easy thing to do without a brand; it's the most difficult.
You have to find what makes you unique, your unique value proposition.
All this is obvious when you do it every day, but I know that it is difficult to find this unique voice.
To finish, I would say:
Your page has to be unique; it has to understand the intent behind the keyword.
Everybody has questions and problems.
Do you provide them with a solution? Do you give them an answer?
Are you answers going to fit your values, where you come from and mostly, what that person wants?
There are enough people in the world to find common ground that's unique and more targeted rather than being broad.
That's the number one problem with content.
Content that wants to please everyone but doesn't please anybody.
You can watch the Youtube video and listen to the audio podcast below.
Do not hesitate to give me your point of view and your opinion about this topic.
Thanks!
Listen to the podcast
Watch the video
Articles you should like